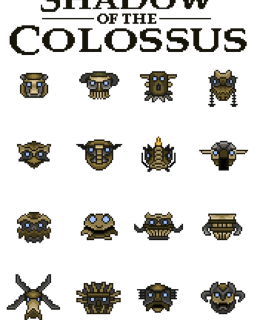 Source
While on her way from Zecora's hut in Everfree Forest and to her cottage, Fluttershy comes upon two small creatures she had never seen before: both of whom are made of stone, a little larger than fillies and colts and--despite their beastly appearances--act and behave most friendly toward the mare.
All the while, two unicorn Royal Guards patrolling outside the city of Canterlot encounter a giant bi-pedal, stone-composed, yet courteous, knight, who kindly seeks their help in seeking an audience with the monarch(s) of their land in finding out where is he. Both princesses are in for a big surprise in meeting with him.
But it doesn't stop there: Soon all living Equestria will learn with astoundment that there are several more of these stone-like giants suddenly appearing all over their world, without any seeming explanation.
EDIT: This entire is a tribute to the late Leonard Nimoy.
All characters from Shadow of the Colossus belong to Sony Computer Entertainment and Team Ico/GenDESIGN
Cover art belongs to HuntersAndPrey from Deviantart.com
Chapters (5)