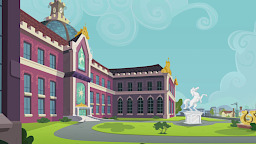 Source
Sunset Shimmer's life has been turned around. She's been accepted back into the high school community, her friends have her back, and overall, everything is wonderful.
But deep underground, a machine has been awakened, a machine that has been buried for thousands of years...
Author's Note: This is a crossover with the Bolo universe - which is only the third Bolo story published on Fimfiction so far.
Chapters (11)