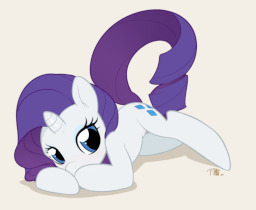 Source
In the year 2030, a multinational merchandising corporation teams up with a newly established genetics lab to design and market living My Little Pony companions. A flawless mesh of living tissue and true artificial intelligence, these ponies are able to breed, age, learn, speak and eventually pass on at the same rate as your average human being. Their 'cute' and/or 'adorable' designs are marketed towards families and children.
Being critters of ultimately artificial design, however. Government officials disagree with these creations, claiming them to be a slight against nature. 'Playing god' is never a good thing.
In this story, we follow Fey, an upper-class young woman. And her unicorn companion. Together they fight to put a stop to a bill that would call for the closure of the genetics lab that created the ponies, along with each and every creatures immediate destruction.
Chapters (1)