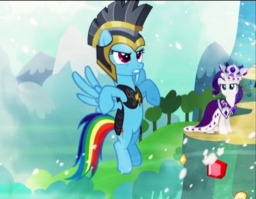 Some ponies come into your life and quickly go.
Some show up on your doorstep with a squadron of hungry soldiers and refuse to leave.
Much to Princess Platinum's chagrin, Commander Hurricane belongs to the latter category.
It's a shame she can't tell him off without summoning an eternal blizzard.
---
An entry for the EFNW pre-con writing contest.
Chapters (1)