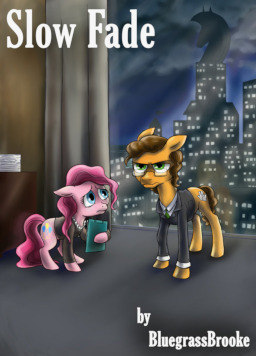 Source
"The world is neither fair nor just, Miss Pie, it simply is. You may take it as a responsible adult or bemoan the point like a spoiled child."
Every day is full of decisions. Decisions on how to dress, how to act, which turns to take, and the list goes on. However, the decisions that have the most impact on our lives are scarcely obvious. For Pinkamena it was the simple choice of staying on the rock farm, for Cheese it was whether to escape the inevitable or embrace it. Cheese Sandwich chose to leave, and his life was forever changed for the better. Rory Scribe chose to stay, and that made all the difference.
---
Awesome cover art a commission by Demona Silverwing. Check her out on deviantart! Proof-reading graciously provided by Goldfinch142. Pre-reading for the first bit by SageBrony07, Templar Brony, and Sweet Basil.
Chapters (20)