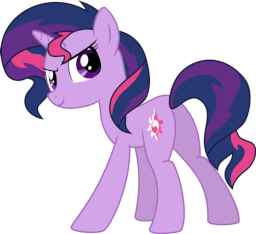 Sunset Shimmer returns to reclaim her place as Celestia's student, how you ask? by Stealing Twilight's body! only... things don't exactly go as planned.
Twilight discovers Sunset sneaking around her library trying to catch her off guard, attempting the mind swap spell Sunset is met by Twilight with a counterspell, however the incredible magical ability of the two unicorns mutates the spells, crossing them and warping it causing a very unusual effect.
now the two must work closer then either of them is comfortable with to reverse it, all the while the two of them fighting for control.
Chapters (1)