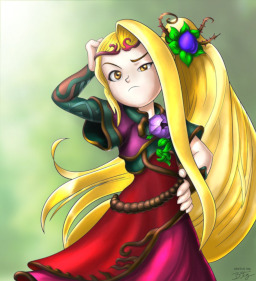 After an accident involving a Lightning Chariot joyride, Viridi, Goddess Of Nature, ends up in Equestria. She soon finds herself in a conflict with a newly revived Hades, Lord Of The Underworld who has his own plans for Equestria.
---
I don't own Kid Icarus, any of the characters from the series or out of the series.
Kid Icarus belongs to Nintendo and so do other Nintendo characters mentioned in the story.
Chapters (11)