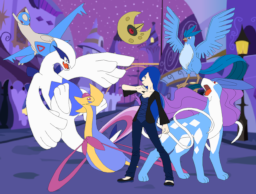 When ponies after three years still looks at Luna as a Nightmare Moon and her sisters will not listen to her, she takes matters into her own hoffs. She travel to another dimension and will never come back.
---
Got the idea from this story from Cheesecake404
Mlp/Pokémon crossver, I own nothing.
Chapters (36)