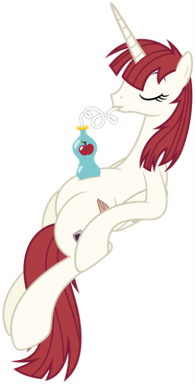 My version of Lauren Faust ending up in Equestria. I probably got her character all wrong. Hey, I never met her, cut me some slack.
So, Lauren Faust is Queen of Equestria in this story. How will she react? How will everypony else react? And what does Pinkie's chimicherrychangas have to do with all of this? One thing is clear already. For Twilight and her friends it won't be the same.
Added AU tag, 'cause someone mentioned it would be safe. And when I think about it, I don't think we ever get to learn who the princesses parents are.
Just a note, this is set during season two. So the events of "A Canterlot Wedding" haven't happened yet.
Cover Art done by ZuTheSkunk
04.18.2015 Wait what? This story is hot? Wow. Thanks guys.
I got an editor. It's GaleSinger
Chapters (16)