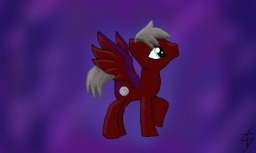 Feeling the need to stretch her wings, Luna takes to the night skies accompanied by the Captain of the Lunar Guard, Night Wing.
I've done some writing in the past but this is my first pony piece. I hope you enjoy.
Also, I'd like to thank ShyYoungBrony for proofreading this for me.
*Edit* The story is all one chapter now, as it should have been from the start.
Continues in "In the Name of the Moon"
Chapters (1)