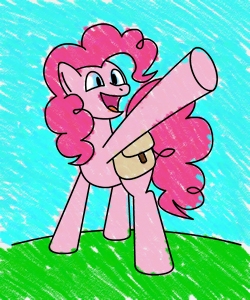 Source
Pinkie Pie's entire day revolves around getting every pony she meets to feel happy. She's a master of it all, from practical jokes to slapstick comedy. Sure, she's had a few tough nuts to crack, but in the end those nuts always crack a smile!
...Except for today. A strange spell has infected Pinkie's home, somehow leaving only her immune to the effects. Clearly there is only one solution: an epic adventure to return the smiles back to Ponyville! With her trusty sidekick Gummy at her side, there will be no stopping her quest!
---
Featured by Royal Canterlot Archives! (FimFic Site Post)
Featured by Seattle's Angels!
Chapters (6)