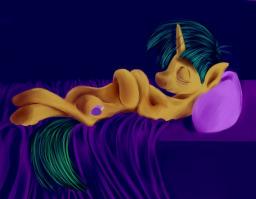 Romance
Slice of Life
---
After finally retiring from his full-time job as a caretaker for the Canterlot Petting Zoo, Snails finds himself lost in a void of uncertainty. No longer will he have to work a day in his life, but at what cost? Distraught and laden with melancholic dread the stallion hastily seeks the comfort of his dear childhood friend, Snips. They talk over their futures, and eventually, their very lives.
((Contains M/M Shipping
Special thanks to Dragon Emperor Geon for additional editing!
Featured on EQD on 5/25/2012))