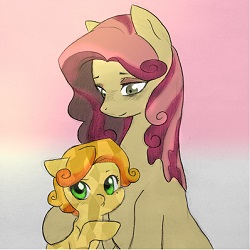 Source
Amber Lily is a mare currently doing nurse work around the country and caring for her best friends, Hot Head and Lucky Star. She was in an orphanage with them for the longest time, however one thing has always managed to barely slip under the radar; why she's there at all.
Isis Quartz, Amber's mother, was one of the Crystal Empire's many great wonders. An entertainer of hundreds, if not thousands, with her jousting matches, she was a high-tier citizen below only royalty itself.
Unfortunately, she is dead. She died of a disease not well known to the populace, leaving behind her husband and their daughter to figure out what to do next.
---
All of the characters in this story belong to the talented kilala97
Chapters (1)