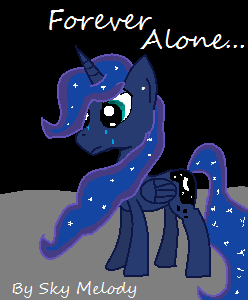 All was going well, until she woke up.
Luna wakes up, only to find that she's back on the moon. She can't remember how or why she got here, she can only hope and wish that she can go home, where she belongs. To Canterlot with her sister.
But sometimes, wishing isn't enough...
My first Luna fic! I hope you enjoyed it, feel free to tell me any improvements :D Also, cover art is made by me on ms paint.
Chapters (1)