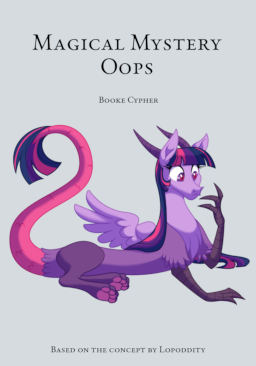 Source
Twilight Sparkle has spent months researching chaos magic, developing a new spell to unlock magic nopony has ever experienced before. But when something goes wrong with casting, Twilight finds herself turned into a Draconequus and unable to control her new chaos magic. If she ever wants to be a pony again, there is only one who can help her learn to control her new magic.
Of course, learning from Discord was never going to be simple. And after a while, being a draconequus doesn't seem so bad anyway....
Based on the concept by Lopoddity
Editing by DB_Explorer
Proofreading by Mac349 (Ch. 1-11), Trippy998, Just A Fabulous Cat (Ch. 1-5), Doctor Candor and skysthelimit (Ch. 1-11).
Chapters (23)