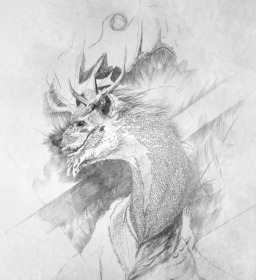 Luna knew draconequus, at least she knew that her friend Discord was one of them. That was all there was to know, right? One night, Havoc proves first hand how little she knows about his species.
---
This is a companion story to my long running fic This Cruel and Random World, and occurs in the same universe.
Cover art a gift from Akoi.

Pre-reading by Nomad_Sigma and SageBrony07
Chapters (1)