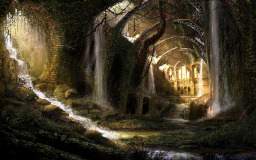 In a time long before equestrian civilization was a great empire, this empire expanded into the stars and beyond, however years of warfare against rebels and aliens left it in ruin, and after so many years of bombardment the last of the empire just disappeared, until nothing was left... or so it was thought.
In a time before nightmare moon, and the years where ponies expanded out into the world, the princesses make a discovery that could change everything previously thought, an empire only told as myth and legend.
When the princesses unearth long lost artifacts they have no way to operate the technology, where it will sit for centuries waiting to be awoken.
Story tags and notes: New tags may be added through out the story as it develops, as for updates on it, I will try to update it as much as possible but work must be done and time is only finite so there may be a bit of waiting between chapters, however I will still do as much as I can in the spare time I have.
I hope you enjoy the story.
Extra note: The sex tag is for future chapters and may not feature yet (plus I never tried writing stuff like that)
Chapters (3)