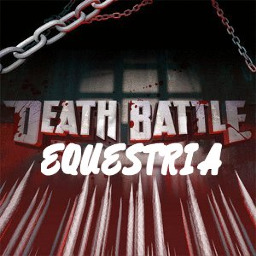 "I'm Yah-Shee and he's Arrell, and it's our job to analyze their weapons, armour, and skills to find out who would win an Equestrian Death Battle."
This story takes the concept of Death Battle and carries it over into Equestria, pitting different ponies and other Equestrian creatures against each other in one-on-one fights to the death to see which is superior. Extensive research is done on both combatants to figure out who would win, and is presented as a written battle to be more entertaining.
Readers are asked to suggest possibilities for battles in the comments, or by messaging me. You are allowed to suggest OC characters, as long as they are from a story that is at least somewhat well-known.
"But for now, it's time for an Equestrian Death Battle!"
Chapters (33)