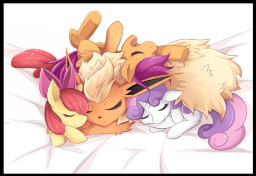 In Ponyville, Trixie and her companion eevee, or Charlie as he is called, take a trip to Ponyville Elementary School. There they fond the CMC's being bullies and decide to intervene.
There Charlie explains to the bullies how special the CMC's are despite not having cutie marks.
Featured in Pokemon fan club 4/7/2015!
Chapters (5)