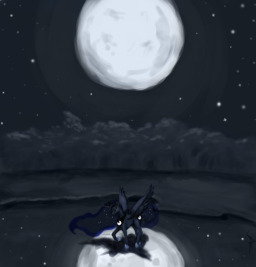 The greatest deceit in life is the illusion that all things are true. As Luna finds out, even the most tangible of things can be just a figment lost in time.
Art by White-Pwny on deviantart. They do excellent work, so go check em out there --> http://white-pwny.deviantart.com/
Do it. You know you want to.
Chapters (1)