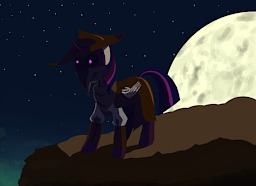 This story is a sequel to Dead/Light
---
Twilight's life definitely took a strange turn when she died. Of course, this won't stop her from living it to the fullest, whatever that entails.
Equestria will never be the same.
---
After the first, chapters will alternate between serious ( - ) and silly ( ~ ), because I didn't want the story to be limited to just one. Most will be standalone, and in no kind of chronological order; expect little correlation between chapters and occasional verb tense changes from one to the next.
This story should be considered in perpetual hiatus, as it will rarely be the focus of my attention. Do not expect regular updates.
Rated teen just to be sure. Cover art made by this butt.
Chapters (3)