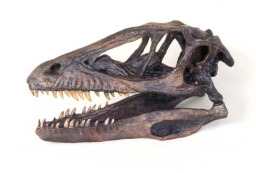 The Sauromachy.
The ancient war between mammal kind and the reptilian saurian race. A war that nopony, save perhaps Princess Luna and her sister, remember. The saurians are long gone, their empire ground into the dust, cities toppled, and memories scattered. Even their immortal emperor is just a ghost of what he once was, forced to watch the march of history play out.
This is the story of how an empire ended and how a ruler became a watcher.
Originally written for the Lunaverse's Something Ends, Something Begins writing event. A (very) distant prequel to Past Remnants.
Chapters (3)