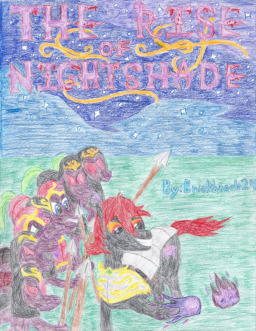 It was a time of peace in Equestria. With Tirek out the picture, it seemed ponies could finally go about their lives without worry.
Of course, that's never the case! Ponies have been disappearing throughout Equestria and there have been sightings of a scoundrel with glowing scleras the color of honey. Because of this, Princess Twilight Sparkle and her friends must, once again, embark on a journey to stop the new threat that puts all of Equestria in grave danger! Be warned, little equines, there may be more to this villain than meets the eye...
---
Cover art by Brickbrock24 (That's me!

)
(I am currently planning to redo the cover art!)
Progress of next chapter: 25%
Chapters (6)