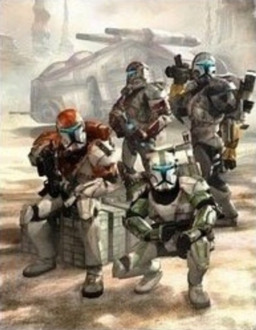 Once banished for a crime she didn't commit until she was rescued by Delta Squad. Now Twilight Sparkle must adapt to her new life serving the Grand Republic Army as a commando with Delta Squad. What does the future holds for Twilight and her new family. Will she ever return to Equestria again to face her past.
This is my first fanfic. So please go easy on the criticism please and enjoy.
This take place after a month of the battle of Geonosis but will not relate to the novels.
Chapters (5)