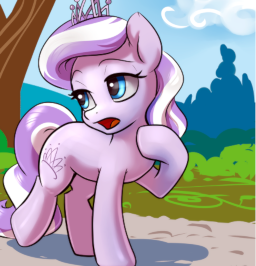 Rumble has gotten himself into a very unfortunate situation that involved him kissing another mare in front of his girlfriend. Now he must face the wrath of his girlfriend who just happens to be the one and only Diamond Tiara.
The characters in this story are adults.
Source for picture: Link
Please comment on the story and like the story if you can. Feedback is appreciated. Thank you.
Chapters (2)