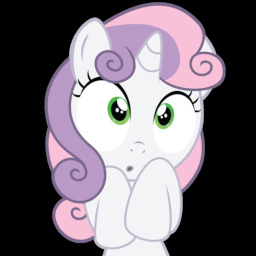 My name is Matt Johns.
...
Or it was. At least, I think it was. I can't really remember everything, but what I do remember is that I didn't always go by the name Sweetie Belle, nor was Rarity always my big sister and yet... I am Sweetie Belle and Rarity is my big sister and that's how it always was.
I sense I've confused you. Yeah, well, get in line for that.
I'll tell you what I can.
___________________________________________________________________________________________________________
I've already got stories where I turn into Scootaloo and Apple Bloom. I felt Sweetie Belle was being left out, so, this is the result
Popular Stories 6-7/8/2015

Cover art from http://erisgrim.deviantart.com/art/Shocked-Sweetie-Belle-306559791
Chapters (1)