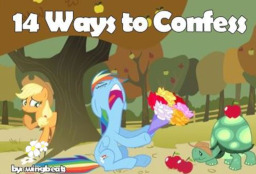 Will you go out with me?
Rainbow Dash wants to ask Applejack to go out with her. The problem is that every pony seems to know her feelings EXCEPT Applejack. She enlists the help of her friends. Luckily they have their own ideas as to how to confess.
Warning: Get ready for a lot of face hoofs.
Chapters (16)