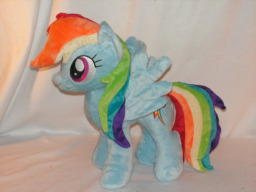 Source
I didn't have much to live for. Actually, living was my biggest problem. I didn't see much of a point to it. That is, until a certain surprise from the past opens itself up in the present.
---
Written for the My Little Dashie prompt for the Most Dangerous Game 2 Contest.
Big thanks to Magello and Door Matt for all their help!
Chapters (1)