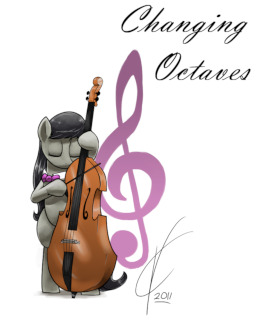 =====Originally Written Summer 2011=====EQD Post=====
Cereal Velocity should really be careful what he posts up on Equestria Daily. A one-shot of an Octavia story Cereal wanted to see written.
Octavia may be a gifted musician, but that doesn't mean she always liked her instrument. After all, what filly grows up wanting to play a huge contrabass?
Chapters (1)