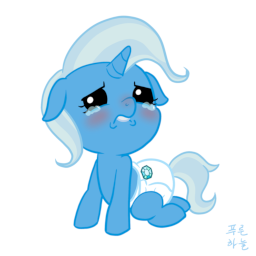 Source
The Great and Powerful Trixie is now working on a rock farm and is now planning her revenge on a certain unicorn. As she looks back at the memory from ponyville, she can't help but look at every other that is related to it in one way.
failure.
~♥~
Hello Peoples! This picture was requested by SuperPinkBrony12.
If you want to know what is going on here, I am doing a picture requested story thingy. You send me pictures of things you would like to see as a story. You can find more details here. If you have any questions or concerns about this please PM me!
P.S. This will be the very first one shot story I have posted here and hope you enjoy! (especially SuperPinkBrony12 because your the one who requested it and all that stuff...)
Chapters (1)