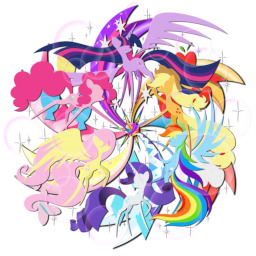 Part of the Tutelary Spirit universe.
Main installments: Loyalty, Honesty, Generosity, Kindness, Laughter, and Friendship.
Minor installments: Living Forever, Tales of the Tutelary Spirits, The Guardian of the Elements.
---
Tales of the Tutelary Spirits is a growing collection of short stories centered around the actions, deeds, and exploits of the Mares of Harmony throughout their many lifetimes.
Warning: some stories may contain embellishment of events.
Cover image belongs to flamevulture17.
Chapters (4)