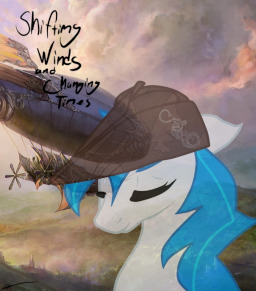 Source
Shifting Winds had always enjoyed action and excitement, however when her brother dies in a bloody civil war she must return home to attend his funeral. After seeing what has become of her homeland she decides she must try and make a difference.
Tagged AU due to Steampunk.
Cover art by RainbowLightin
Edited by Graycait and Stellar Bubbles.
Chapters (4)