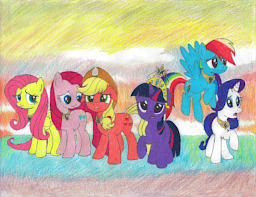 Twilight is taken back to Canterlot after the Smarty Pants incident. As the rest of the Elements begin to fight amongst themselves, will the ties of friendship last or will the bonds that they've shared be broken forever?
While the Element's bonds begin to slowly fade, an old adversary returns with one goal in mind. To ensure that Elements will never reunite, ever again.
---
What I think could have happened if Twilight was taken back to Canterlot.
Pre-read by Soge. Awesome Pre-reader/Editor.
Coverart by Chaosqueen. Amazing Artist.
Chapters (10)