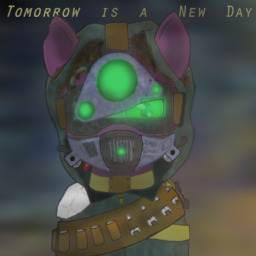 Sixteen years since Nightmare Moon's shocking victory over the Elements of Harmony, most of Equus is transformed into the nocturnal dystopia she's dreamed of. Mutated by the parasitic Everfree Swamp, a fanatic-ridden mudland, the merging of magic and technology, and oppressive Night Guard rule, "post-Renaissance" Equestria is unrecognizable from its former self.
However, when a reclusive and haunted assassin takes an unhinged group of pariahs under his care, he is suddenly pulled along in an arduous journey against impossible odds and worldwide travels. Fueled by an unquenchable drive and Equestria's mysterious past, they are determined to return Celestia's Sun to the dark sky.
---
Rated Teen for brutal violence throughout, language, sexuality, and copious amounts of horse puns.
***Cancelled due to lack of motivation and publicity. Longer explanation and alternate continuation available.***
Chapters (3)