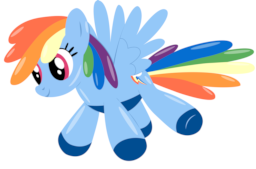 --Entry for the Balloon Ponies Holiday Contest-- 3rd place
Rainbow Dash never did quite understand why Fluttershy bought so many gifts for her animals during the Holidays. To her, it seemed a bit much. After receiving a gift from Discord, Dash had gone home to sleep thinking nothing suspicious about her gift.
Although, the one thing she never expected was to wake up the next morning as a dog toy.
Chapters (1)