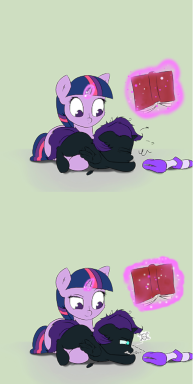 Source
A creature haunting down everypony with in the Lunisdora. Nyx is alone and need to escape.
(A little something for the new year. And yes it is super shot and not edited sorry.)
Who need tech when you have imagination.
This was not meant to be taken seriously. Shit I didn't took it serious sorry if it's terrible.
Chapters (1)