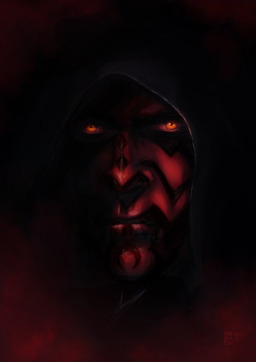 As one last act of love from Talzin towards her son, she sends Maul to a place where Sidious won´t be able to reach him, a place where the former sith lord will finally find peace and redemption after having made and lost so much.
Will the sith lord be able to cope with this place? Or he will simply set it ablaze.
Darth Maul is a character from Star Wars, which is owned by LucasArts.
I OWN NOTHING.
Chapters (8)