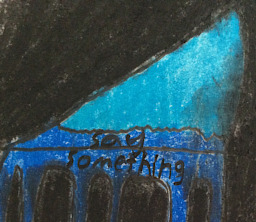 This story is a sequel to Autophobia
---
*It is recommended you read the previous story first*
Cadance has begun to spend more and more time in the Everfree. She has had a couple of surprises here and there, such as a flying squirrel leaping past her face, or meeting Twilight as the purple Alicorn took a trip to the Princesses' old castle.
However, one day when she was particularly angry, she stumbled upon a small, hallucinating Changeling. She had reacted with a blend of hate and indifference, not giving the Changeling a chance to justify his existence. She had threatened his life and left him, crying and fearful, in the dust.
Looking back now, Cadance wishes she hadn't said what she said. He was a Changeling, sure, but mocking him for seeing things and claiming she would kill him for that sole reason was uncalled for.
Now, however, Cadance has the chance to make up for it, when she has another run-in with Changelings, two this time, and one of them is mortally wounded.
Preread end edited by me.
Chapters (1)