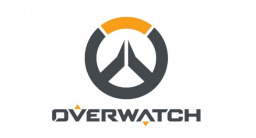 Rainbow Dash has a new problem to deal with. After talking with Princess Twilight, the Alicorn tells her that the Wonderbolts have some new "requirements" for their tryout applications this year. One of those being a required amount of community service hours. To help her friend, Twilight suggests to Rainbow that she go with Scootaloo and Spike on a upcoming field trip to finish her remaining hours. Eager as she is, the Pegasus takes up the princess on her idea.
The next day, everything was going alright... For the most part. When they come across a comic book exhibit at the Manehattan Museum, both youngsters convince Rainbow to go inside and take a look. As they look around, they come across one of the biggest setups at the Museum on a new comic book that has gained some popularity over the past few years because of the characters and the story as a whole. But when they check it out, the Cyan Pegasus gets a strange feeling. Like something about it seems... real?
Note: Takes place a few months after the events of Season 4. This story is a crossover that I came up with based off of Blizzard's newest game, OverWatch. This is a two part story that includes a small epilogue to the events that occurred. I hope you guys enjoy it.
OverWatch belongs to Blizzard Entertainment
MLP belongs to Lauren Faust and Hasbro.
Chapters (2)