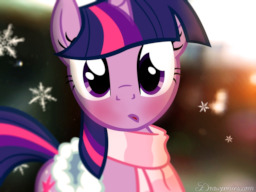 Source
After a freak blizzard blankets Ponyville with snow, Rainbow Dash and her team are called on to help restore things back to normal.
Twilight gets to enjoy the view.
A Twidash story.
Cover image by drawponies. Go check it out!
Big thanks to Lexical Writer and ellie_ for helping me out with pre-reading and editing. Go check out their work!!!
Chapters (2)