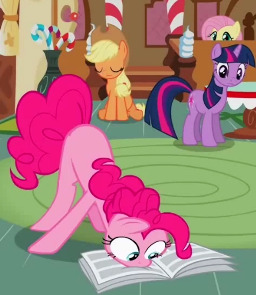 Much to her surprise, Pinkie Pie has discovered that the pen is a mighty tool, indeed. When she first tried her hoof at writing, she had no idea what the consequences might be. Now, more is at stake than she ever could have imagined.
Now on Equestria Daily!
Revised version of the third-place winner in /fic/ write-off #3 here and here.
"Author, author!" is often shouted by appreciative audiences at the premiere of a musical or play when the writer is known to be in attendance and they wish him to take a bow with the cast.
Chapters (1)