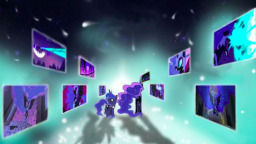 Source
"A princess never dreams - they only have prophetic visions."
What if the Princess of Dreams cannot control her own dreams?
What if her dreams are a little more than a dream?
And what if her dream was a nightmare - of herself?
What if her sister also dreamt the same dream?
These are the dreams of Princess Luna and Princess Celestia, and more than one pony wishes it to be nothing more than a simple dream.
And where did the Princess's mother go?
Where is the Queen?
Cover art by the extremely talented Onyx Penstroke. Her DeviantArt can be found here.
Feel free to add this story to any group you see fit~
Chapters (2)