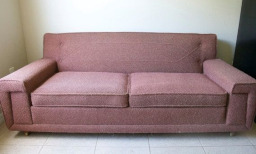 Source
The man was tired, so very tired.
The couch was old and worn.
Music played through a dated record player.
And then ponies started to show up.
What does all of this mean?
----------
This fic has actually existed for quite some time, but never published. It's gone from being a rant fic about life, to a comedy fic about ponies inhabiting Earth. I could never find what I wanted to do with this story about my life. And then, it clicked. I knew what I wanted, what I needed this fic to be. This is to be read the same way it is written. At the end of a long day, when you're emotionally and physically drained, and you just need to take a break from the world.
This is my break. Have a seat, and relax.
Chapters (14)