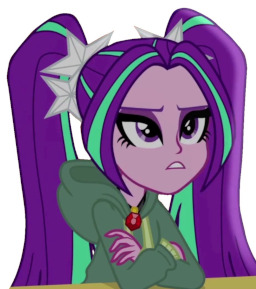 Aria Blaze has started to go back to a normal life after the Battle of Band incident. Her life in Equestria was erased for a while until Sonata watched Frozen for the tenth time. It started to give Aria memories of her dead twin sister, Dynamic Burst. Now she is grieving over her in her room, while Sonata tries to get her attention and to have her come out the door. Will Aria ever move on from Dynamic?
Thanks to Limelight02 for helping me with this.
Go ahead and please watch her.
Chapters (1)