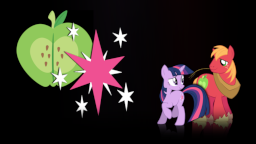 Source
Twilight and Big Macintosh have been sneaking out of home and are usually gone all day.
Just what the hay are they up to anyhow?
Well Applejack and Spike are on the case, but is it really what they expect?
Written on a whim, pre-read by the amazing Cerulean Voice.
Chapters (1)