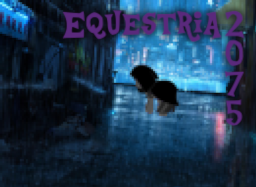 Six hundred years after the Cataclysm, the old regimes have fallen by the wayside, replaced by Megacorps that dictate their own policies. At the bottom of it all are the SINless, the outcasts and unwanted.
Studs' Liquor Barn is a common joint for the dregs of society to wet their whistles, but the griffon never expected her to return.
Prereaders: PhycoKrusk, Forgoten Null
A/N: A Shadowrun-ified MLP story. If you are unfamiliar with the Shadowrun games (PC, Snes or tabletop) then this story is probably not for you.
Chapters (1)