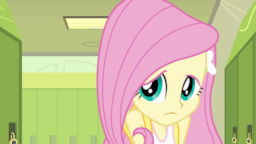 Being a vampire sucks. Being a vampire high school student sucks more.
Fluttershy used to be normal before that Fall Formal a year ago. Now she's coming to grips that sunlight hurts in large doses without a mountain of sunscreen. Though some of the more well known weaknesses were made up for dramatic effect. Actually vampirism isn't that bad once you get used to it- and most of the time it's easy to stay hidden.
Except that there has been a few suspect drainings of blood lately near Canterlot High and Fluttershy is tasked to find out just what is going on. Now if only she could balance her time better.
Chapters (9)