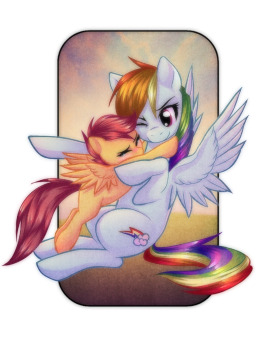 After being ridiculed for so long for not being able to fly, and after trying again and again, Scootaloo tries to end it all. Rainbow Dash sees this and tries to help out her number one fan, who means so much more to her than she realized.
Artwork credit goes to: http://rizcifra.deviantart.com/
Give him some support!
Story editors:
Main:
bronzewolf78 (http://www.fimfiction.net/user/bronzewolf78)
Others:
Conker
RainbowShy1241
TailsFox88
And so many other readers! Thank you guys a lot!
Chapters (9)