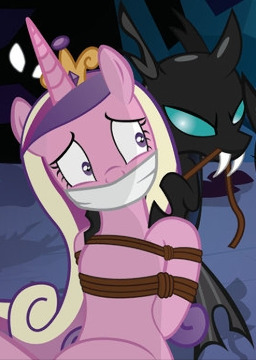 Source
Ponynapping.
A skill almost every changeling is familiar with.
A skill that every changeling knew they had to do in order for their plan to succeed, but after it failed, they vowed to never do something that stupid ever again.
That is, until one of them thought that the second time would be the charm.
Chapters (7)