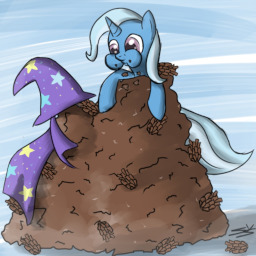 This story is a sequel to Letters From a Friend at the End of the World
---
Her travels having brought her and her friends to the far-north city of Frostvale, Trixie finds herself caught up in a looming war and a dangerous plot. Still just trying to recover, she decides to lay low for a bit and wait for an opening to continue her journey.
Meanwhile, Twilight and friends continue following the trail Trixie left behind on her way north. By a combination of her letters, and the ponies they meet, they follow in her hoofsteps, discovering a number of surprising secrets along the way.
---
Thanks to both Belligerent Sock and Themaskedferret for pre-reading and editing.
Chapters (1)